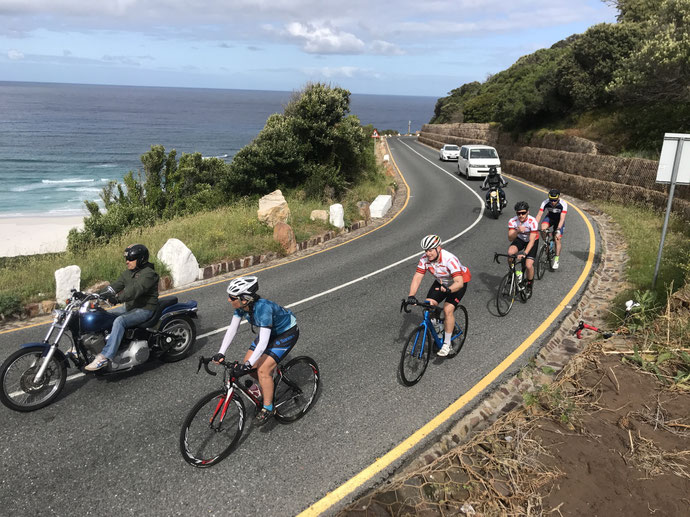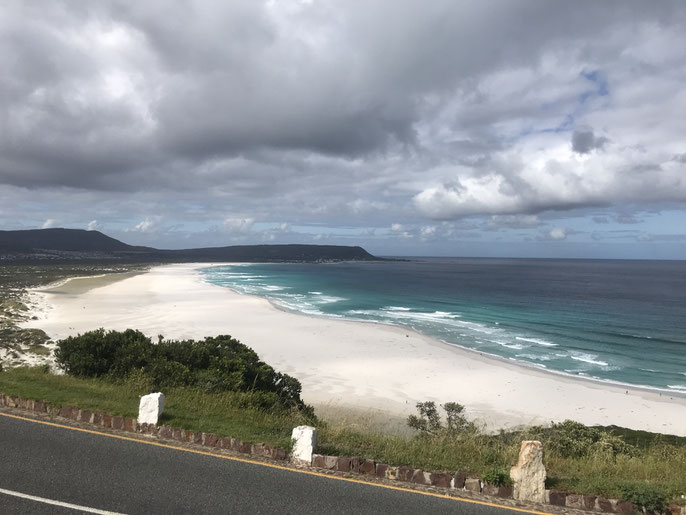 Noordhoek Beach from Chapman's Peak Drive.
Tip. You can go horse riding along this beach. For more information on booking a horse ride along here; see Sleepy Hollow Horse Riding 
Great surfing beach and part of the Table Mountain National Park. The area adjacent to the beach is a wetland conservation area. 
Far in the distance is the Kakapo Shipwreck.