Summer in Cape Town is in full swing and we have compiled a list of the best beaches for you to go for a swim at.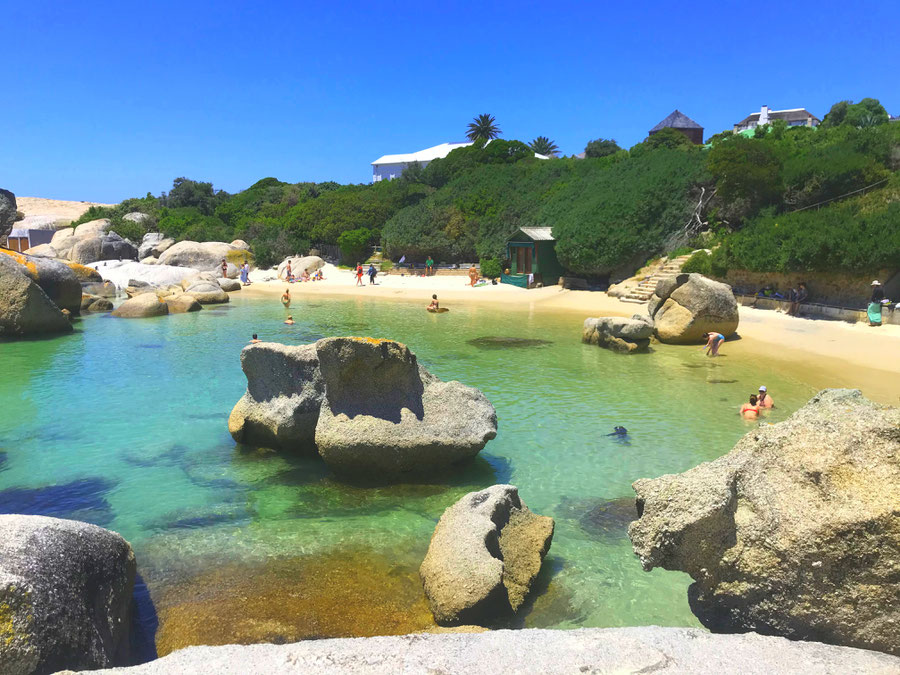 For swimming beaches in Cape Town, head on over to the False Bay where the water is a bit warmer. This is still the Atlantic Ocean but the waters are shallower and get trapped in the bay allowing the temperature increase to a comfortable level. 
Here are our top picks:
1. Boulders Beach
2. Smitswinkel Bay Beach
3. St James Tidal Pool
4. Fisherman's Beach 
5. Buffels Bay Beach.
Note. For Boulders Beach, you need to pay an entrance fee and walk to the Southern end of the reserve where you are allowed to access the beach with your receipt. For Smitswinkel you will need to climb down a steep pathway. There is no vehicular access. In the case of Buffels Bay Beach, you need to pay and enter the Cape of Good Hope reserve for access to this beach. Have fun and don't forget sunscreen.