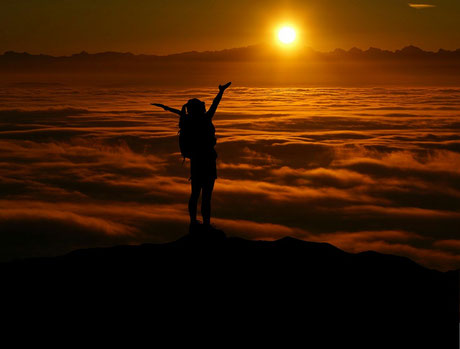 Covid-19, when I can travel to South Africa?  
A fervently debated, emotionally charged and poignant topic.
Update as of 05 October 2020
South Africa's borders have opened to selected 'low risk' countries.
The South African Government will continue to gradually open borders between South Africa and respective countries based on their Covid-19 infection levels.
08 July 2020 
The short answer; we are feeling positive that we will see travelers making their way to our shores in the latter quarter of this year (2020).
In line with the Tourism Business Council and the Southern Africa Tourism Services Association's campaign to open our borders, we are promoting and in support of September 2020 as a deadline to reopen the South African international tourism sector.
#SouthAfricaisTravelReady  is a campaign whereby the industry has rallied together so as to transform, innovate and work towards optimal readiness for the reopening of the industry.  This includes new protocols around sanitation, hygiene and general systems that are designed for the safety of the traveler.
Some of these protocols include:
Hotels: Non-contact check in. Enhanced and frequent sanitation of all contact points and surfaces. Reconfigured seating arrangements to promote social distancing. Non-touch menus. Modified in-room dining options, UV disinfecting lights and many more innovations.
Tours, safaris and transfers: Touring related services will be even more personal. We have always adhered to this principal at the Cape Town Tour Guide Co. Avoiding crowds and intimate experiences in open space is fundamental to our business, but now more than ever, this has become relevant. We will continue to ensure, and further endeavor , that your contact with other travelers is reduced or avoided all together. The beauty of South Africa as a destination is that we have so much space and the great outdoors is what makes our destination so iconic. We simply embrace the outdoor lifestyle and allow you to experience the destination while maintaining social distancing. Enhanced and frequent sanitation of private touring vehicles will also continue.
Where to from here?
Book South Africa for later this year. We believe that travel will be possible. If you intend travelling this year, you will enjoy increased flexibility around cancellation policies and risk free changes should you need to shift your dates due to Covid-19 related issues. There are also some fabulous discounts on offer for later this year (our summer). Otherwise you can book 2021 with confidence. We are quite certain that we will either have Covid-19 largely behind us by 2021 or even if we are still in the tail end of the pandemic, we will be very well equipped to ensure your health and safety.
Coronavirus and tourism, how is Cape Town and South Africa affected?
The bad news: It has no doubt been a challenging year for our beloved tourism industry. It is with a heavy heart that I pass by many a closed restaurant or hotel. Our last international travelers left our shores in late March and the impact on our economy has been hard felt. Many people's livelihoods are threatened and many businesses have had to temporarily close down. Our country is highly regarded for eco-tourism and our wildlife and wilderness conservation programs are heavily reliant on the tourism sector.
The good news: I don't know of another business sector where the participants are as passionate about, inspired by and committed to the product. South Africa never fails to exceed expectations and we love to share the magic. We can simply not wait to get back out there and do what we love to do. There are so many hard working individuals and organizations advocating and preparing for the post Covid-19 world of travel. We applaud them!  As an industry we will come back stronger and our offerings will be enhanced and even better than before.  South Africa is calling!
Clive De Bruyne is the owner of The Cape Town Tour Guide Co. Clive and his experienced team specialize in arranging customized private tours for small groups and families visiting South Africa.